Will Your Aging Parents 
Need Senior Housing? Use an Activities of Daily Living Index
Why will you need an activities of daily living index? In thinking about the future with your aging parents, the question of where to live will be a key issue. The discussions about housing will be mainly influenced by two things: 

                           1. What They Want and 

                           2. What They Need. 



What they want is often overlooked. Many people will assume that their parents are simply being unreasonable or stubborn if they insist on being in a home that they can no longer manage. But the "wants" run much deeper than just location. Taking the time to look beyond the obvious may allow you to help your parents incorporate many of the elements that make their life meaningful into any living situation that you choose. Start with these suggested questions to really understand what your parents will want included in any living situation. 
The question of what they need does not have to be left to guesswork or opinion. There are tools and standards that can help you and your parents get an accurate assessment of what help may be necessary to maintain their quality of life.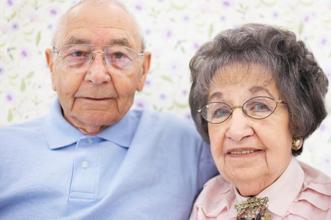 These objective standards are called
Activities of Daily Living (ADLs),
Instrumental Activities of Daily Living (IADLs),
Cognitive Skills for Daily Decision-making.

These tools measure the basic tasks that must be done in order to get through a day and live independently.  If you are healthy, you accomplish these without thinking, and they are seemingly automatic. Imagine making a list of the basic things you do every day -- getting out of bed, brushing your teeth, getting a shower, getting dressed, making and eating breakfast... But there comes a time for many people when they are unable to perform many of these tasks without help. Formalizing this list is the basis of an activities of daily living index. Being able to notice and measure when help is needed, what help is needed, and getting the right help will allow you to protect your parent's ability to live well.



Senior housing choices are based on the level of assistance that is needed on the Activities of Daily Living Index (ADLs), Instrumental Activities of Daily Living (IADLs) and Cognitive Skills for Daily Decision-making. Even if your parents remain in their own home, these measures will also be needed in choosing what type of caregivers or assistants need to be brought in.
Activities of Daily Living Index
As your parents age you'll want to monitor their ability to perform these tasks:


Bed mobility - getting in and out of bed, sitting, lying down, turning from side to side

Transferring - moving from bed to standing, chair to standing, bed to wheel chair

Locomotion - moving to different areas in the same room or the same floor

Walking - how a person walks for exercise; around own room; within the home; outside

Dressing - how a person can put on and take off all items of clothing for day and night

Eating - how a person eats and drinks for themselves

Toilet Usage -- ability to manage their own toiletry needs

Personal Hygiene -- combing hair, brushing teeth, shaving, make-up

Bathing/showers -- full body, transferring (ability to move themselves in and out of shower or bathtub), sponge bath

Light Food Preparation -- breakfast or lunch preparation, set up, cut food, clean-up

Medication -- how person takes oral, applies topical medications, or diabetic testing


For each task noted on the activities of daily living index,  you would indicate exactly how much help is needed. These two versions of an Activities of Daily Living Index will help get you started. The Katz Scale is a tool used in health care that will give you an example of how ADLs are scored by professionals.


Print this ADL Checklist designed for your own use by PBS in their Caring for Your Parents series. (It combines both the ADLs and IADLs.) Use this list to measure how your aging parent can perform alone or how dependent they are on other people in order to manage these daily tasks. The progressive rating will indicate the type of housing you will need to look for, or the level of skilled help they will require. Where does your parent rank on each of the tasks?
Level of Assistance Required for ADLs
The Activities of Daily Living Index uses the following categories to measure levels of assistance:

Independent - no assistance needed

Supervision - occasional cues, reminders or gentle instruction needed for the person to perform the task

Cueing required - or the task will not be performed

Limited Assistance - the person is able to complete most of the task but needed help with moving a limb, or assistance with preparation for some task

Extensive assistance - Person could perform part of the task but needed help is supporting their weight for walking, etc.

Total Dependence - Caregiver must perform all tasks


You can do an informal evaluation yourself, but a professional assessment can be done by a senior residence or nursing facility or by a homecare agency or geriatric care manager.
---

from Activities of Daily Living Index to Senior Housing

Seniors housing choices will make up a large part of your conversations with your aging parents. For their quality of life to be preserved and enhanced, the conversation questions extend well beyond health and safety. Here are some of the types of questions you will want to explore with your parents.

Seniors Living Alone - A Checklist

Your parents are now seniors living alone. You live across the country and don't get back that often to see them. You noticed signs of their aging last time you got together, and now want to really evaluate how they are doing. Here's how you can make use of visits for holidays, birthdays or other occasions to better evaluate if they need additional support or help.

Geriatric Assessment (Instrumental Activities of Daily Living)

A Geriatric Assessment is an important first step in being able to determine what your aging parents NEED in living arrangements. One tool for looking objectively at the skills for day-to-day tasks is an Instrumental Activities of Daily Living Scale. This will help you get an objective view of skills for daily chores needed to function safely and independently.

Books About Nursing Homes

Instead of raising the usual fears and concerns, this book will help your family look more realistically at the commitment to "at home" care for the long term. You will also learn some new things about options for nursing homes. You can gain a new perspective on the quality of life that is possible in a senior care "institution".

Book about Moving Elderly and "Their Stuff"

Every day, thousands of Boomers are left with the house after their parents die. Thousands more move loved ones into nursing homes. More are just "down-sizing". However and whenever it happens, the task of dealing with your parents' house and all their stuff can be overwhelming. This book can walk you through the process in a way that will keep you sane.

Talk Early Talk Often Aging Parents - Home
---




---
---