Geriatric Assessment: Know What to Look for and Choose the Right Senior Housing for Your Parents


A Geriatric Assessment is an important first step in being able to determine what your aging parents NEED in living arrangements. One tool for looking objectively at the skills for day-to-day tasks is an Instrumental Activities of Daily Living Scale.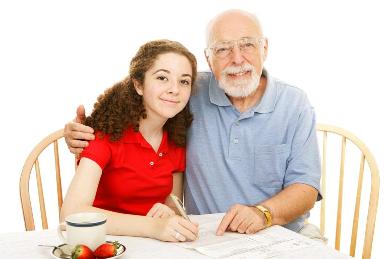 By using this scale you will train yourself to be objective about the skills your parents possess to live and function alone safely.

You'll then know "just the right kind" of help that would allow them to maintain as much independence as possible. Whether hiring caregivers or choosing an appropriate level of senior housing, you'll want to begin with know what assistance your parent actually needs.


A Geriatric Assessment can be done professionally. But you can use the same categories to make an informal assessment. Here are the things you should observe and actually "measure".


Light Meal Preparation: Prepared breakfast and light meals and snacks.


Main Meal Preparation: Prepared or received main meal _________ times per week.


Telephone Skills: Used telephone as necessary e.g. able to contact people in an emergency or to arrange for a delivery or pick-up.


Light Housework: Did light housework such as dishes, dusting, making bed.


Routine Housework: Vacuuming, cleaning floors, sweeping or mopping, trash removal, cleaning bathroom.


Managing Finances: Banking, handling checkbook, paying bills.


Grocery Shopping: Able to make a list and purchase items that make up appropriate meals. Able to choose foods and store foods correct amounts. Able to transport or arrange transportation for groceries.


Laundry: Able to use judgment and have the skills to maintain clean clothes safely - either through doing laundry themselves or having the clothes cleaned.


Transportation:

a. Person able to drive selfe safely or use public transportation independently to get to medical or dental appointments, and other necessary activities.

b. Person needed arrangements made for transportation to get to medical or dental appointments, and other necessary activities.

c. Person needed transportation to get to medical or dental appointments, and other necessary activities.

d. Person needed to be escorted to medical or dental appointments, and other necessary activities.

e. Activity not observed
Needs to use assistive device for transportation:


a. Cane

b. Walker/crutch

c. Scooter

d. Wheelchair

e. Not needed

IADL Self-Performance Codes

0. Independent - with or without assistive devices; no help provided.

1. Independent with difficulty - Person performed task, but did so with difficulty or took a great amount of time to do it.

2. Assistance/Done with Help - Person involved in activit but nned "Hands on" help to complete (like supervision, reminders, or physical help).

3. Dependent.Done by others -- Full performance of task was done by others. Person was not able to be involved.


IADL Support Codes


0. No support needed.

1. Supervision/cueing needed.

2. Set-up help only.

3. Physical assistance needed.

4. Total dependence - the person was not able to be involved in performing task.


Professional Geriatric Assessment
You can arrange a professional assessment in your parents home. Senior centers, senior living facilities or your medical provider and all tell you how to arrange one. You simply give your concerns up front and they will be able to tell what help your parent may need, and along with financial assessments, what community programs they may be able to qualify for.


Use the IADL's in combination with the
Activities of Daily Living Scale to get a more complete picture of your parent's skills, abilities and their needs.



---



from Geriatric Assessment to Seniors Housing


Aging Parents - Home