Senior Citizen Driving Assessment:  Stage 3 -
The Warning Bells for a
Senior Driver
What do you do when the warning bells go off? How do you do a driving assessment? Dad seems confused at intersections. He's going slower and slower and other cars are honking. The family starts making jokes about a senior driver, or just out and out refuse to ride with him.

You've noticed it, too. Complex traffic signals seem to confuse him. It takes him longer to interpret the traffic arrows and figure out which lane is correct. He seem hesitant when split second decisions are needed. He seems more and more tense when behind the wheel. Time for a driving assessment.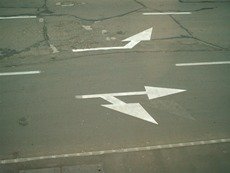 Turn to Professionals for Assessing Senior Citizen Driving
Resources for driving assessment have been designed by professionals. Some are available on online. One offered by AAA lets your aging parent get an initial assessment of the complex visual skills necessary for safe driving. This is much more than a simple eye test, though regular eye exams are essential. It will test the color separations, ability to recognize objects in motion, distance and peripheral vision.


Have your dad schedule an appointment with his Physician. Again, stress the fact to your dad that you want to make sure that he can continue driving safely for as long as possible. A doctor can evaluate whether medications are interfering with alertness or response times and need to be adjusted. A doctor can check for other medical conditions that could alter a person's motor functions and driving ability.


If needed, a doctor can refer to a Driving Rehabilitation Specialist (DRS). A Driving Rehabilitation Specialist can make a more in depth analysis of your dad's driving ability. A DRS will begin a driving assessment with an on the road test with your Dad actually driving. Based on the results, the DRS could make many suggestions that will improve your Dad's driving safety.
For instance, he could recommend some limitations on driving, such as not driving at night, or on highways. A DRS can help to plan driving routes, for instance, ones that do not involve left turns(among the highest percentage of accidents in elder drivers). He can also refer to a specialized driver rehabilitation class that will design specific alternate techniques for your dad to use to improve his driving function and safety.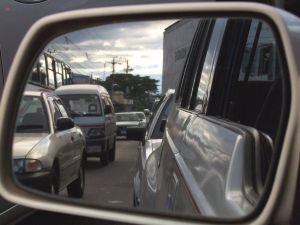 A DRS could prescribe adaptive devices, like special mirrors or steering grips, that will help compensate for eye sight deficiencies or limited ranges of motion. After a driving assessment, a Certified DRS can bring together many resources to help people who have had strokes, arthritis, low vision, or other conditions. These costs can often be offset by insurance or Medicare or Medicaid.
Questions You Need to Ask Your Parents at This Stage

Can we work out a plan to get some professionals to help make sure that you can keep driving safely?
Let's make sure there are no problems with medication or something physical. A doctor can help. Can we make an appointment with your doctor for a physical that will help correct things that will interfere with driving?
I've noticed you seem more and more tense behind the wheel. What situations really get to you when you're driving?
Would you be willing to follow sugge
stions from professionals that will help you stay independent?

Where to Get Additional Information


AAA Roadwise Driving Self Test This is a AAA print(PDF) introduction to their online driving assessment. It explains the online self-tests for vision, and other functions related to safe driving. The actual online assessment gives a printed report that can be discussed with your parent's doctor.

Warning Signs for Older Drivers Checklist This is a checklist developed by The Hartford Insurance Company that gives an extensive overview of signs that your aging parent's driving is becoming impaired. You can use it to watch for changes over time.

---
To Understand the 5 Stages of The Driving Conversation, check the links to the pages below:

Return to Senior Drivers page

Return to Stage 1-The Driving Conversations page
Ideally you begin this conversation before any issues have presented themselves. Establish your concern for the future and align yourself with being on the same team as your aging parent.

Return to Stage 2 - The First Signs of Change page
What to look for as early signs of change in driving habits. Self-assessment tools offered. Providing support to preserve maximum freedom.

Click Here to Read Stage 4 - When It's Time to Retire From Driving
Critical questions to know when it's time to hang up the keys. Methods to ease the transition are discussed. Alternative approaches if driving cessation will not be voluntary.

Click Here to Read Stage 5 - Preserving Independence after Driving
Planning ahead to maintain freedom. Creative transportation alternatives to driving.


From Driving Assessment to talk early talk often with aging parents Home Page
---




---
---