How to Search Available Delaware Senior Services for Your Aging Parents
Delaware senior services offer a comprehensive range of programs to support you in the care of your aging parents. Even if your elderly parents don't need to take advantage of these offerings yet, it's important to begin to explore the possibilities.
Publications, resources, transportation, housing and meal programs are available. Knowing about these and talking about them in advance will help you make the best future decisions with and for your parents.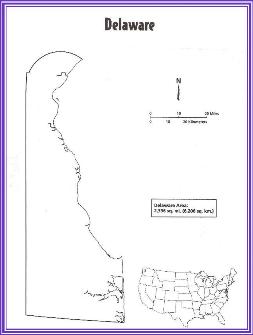 State of Delaware - Service and Programs for Aging Population

Abuse, Neglect, Exploitation and Advocacy - The Adult Protective Service (APS) Program responds to cases of suspected abuse, neglect, or exploitation of impaired adults. Specifically, the program serves persons who are aged 18 or over, who have a physical or mental impairment, and who are not living in a long term care facility (for example, a nursing home). The APS program is staffed by trained social workers who provide assistance. Delaware senior services also have programs that monitor long term care facilities.
State of Delaware Senior Citizen Affordable Taxi (SCAT) - The SCAT program provides a 50% discount on taxi fares for senior citizens and persons with disabilities
Adult Day Services - Adult Day Services provides activities and assistance for people with physical and/or mental impairments. This service is for people who do not need 24-hour services in a nursing home, but who cannot be left alone for long periods of time. For example, a person may use adult day services while his or her primary caregiver (such as a family member) is at work. Adult day service centers are located in all three counties and are staffed by trained professionals. There is a similar program for adults with Ahlzheiver's disease.


Assistive Devices, Specialized Equipment, Other services - Assistive devices are pieces of equipment that allow people with disabilities to function more independently. Some examples of assistive devices include kitchen utensils with large grips, seats for the shower or bath, wheelchairs, and specialized computers. The Division of Services for Aging and Adults with Physical Disabilities has funds available for persons with disabilities to buy or rent new or used assistive devices.



There are also funds and assistance for home modifications, such as wheel chair ramps. Finally, Delaware senior services include an Emergency Repsonse System. A senior citizen at high risk can be equipped with a button to push to get immediate help in case of emergency.


Caregiver Support - Adult Day services, Eldercare in the workplace program to provide people in businesses information on eldercare services in the community. Respite care is a program that provides relief to primary caregivers, such as family members, who give 24-hour-a-day care to someone in need. Care giver support groups and
Employment Training and Education - The Senior Community Service Employment Program (SCSEP) provides part-time employment opportunities for eligible persons. Jobs available through the program take place at various locations and are subsidized (paid for by the program). The program also provides its participants with supportive services, training, and help with finding outside employment.


Health Services and Medical Assistance - Medicaid Long Term Care options, medicare beneficiary assistance and prescription assistance.


Housing Options - Adult Foster Care and Assisted Living. Adult Foster Care is a housing option for individuals who need some supervision and can no longer remain in their own homes. Support for residents of Assisted Living includes personal services and light medical or nursing care.


In-Home Services/Personal Care - Delaware senior services offer home delivered meals, housekeeping, personal care services and Emergency Response System program devices. Respite care to relieve family caregivers can also be provided in the home in some circumstances.


Information and Assistance/Case Coordination - Case management is available to help connect elders with Delaware senior services that will benefit them.


Legal Assistance - provided by lawyers and paralegals to assist Delaware residents who are 60 years of age or older in matters related to the legal system including advice, negotiation, representation, and drafting and processing of legal documents.


Nutrition - Participants in the Congregate Meal program have the opportunity to socialize while enjoying nutritionally balanced meals. Provided daily in places like senior centers. Food stamps are also available for those low income who qualify.


Medical Transportation - Persons 60 years old and older who have no other means of transportation to get to physicians, clinics, or other health care facilities in New Castle County can get transportation to health care appointments
State of Delaware - Publications and Forms

Guide Books/Directories - guide book of all Delaware senior services and programs. Also contains a comprehensive list of organizations that serve senior citizens. Available in English and Spanish.


Advance Directives and Living Wills - Download Delaware's advance directive forms and information. In both English ans Spanish


Caregiver Information - List of caregiver resources, tips and training



Long Term Care Information - How to select long term care, rights in choosing care options, assisted living programs. Both English and Spanish.


Health & Wellness Information - Tips on fitness and making smart health care decisions


Fraud, Abuse, Exploitation Information/Crime Prevention Information - How to protect elders from crime and fraud




Free Resources for Delaware Caregivers

The Comfort of Home - This book is a step-by-step, illustrated guide to home care which offers friendly advice and ideas to help with everyday activities associated with caregiving at home.



The Family Caregiver Health Guide - This guide helps the caregiver keep track of health services and information for the older family member in their care, or it can be used to track their own health. It assists the caregiver in recording, locating, and organizing important information such as emergency contacts, medications, family history, medical visits, and physician's names.
---

Delaware senior services to State by State Senior Citizen Services
---




---
---