Ask About Aging Parents
Ask about aging parents? Sometimes it's really hard. We think we should automatically know what do, how to talk to them, how to help. But we don't.

Click the Play (triangle) Button below and let me tell you a little more about the purpose of this page in helping you get what you need...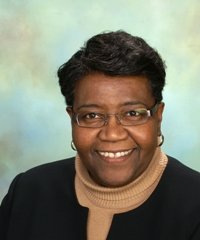 Feel free to ask your most pressing question about how to talk to your aging parent; any challenge you're having now, or that you're worried about in the future. Talking with aging parents can be one of the most challenging times of life. I'll do my best to get your question answered, in an Expert Interview,in a newsletter issue, in an article on the website.


What Topics Will Be Covered?

I'm planning to expand this website over time to cover any issue that we need to talk to our aging parents about before it's time (housing, finances, end-of-life issues...). Obviously, this is a massive list, but as you list your questions, I'll get a better idea of what area to develop next.


Who Will Answer Your Question?

Sometimes, I'll be answering the questions from my experience.
Sometimes, I'll be answering the questions from my research.
Sometimes, I will seek out guest experts who will give guidance and assistance.

A later feature of this site will allow conversation and reply directly from visitors, so we'll be able to get best practices and the resources others have found most helpful in this journey with their aging parents.


Please fill in the form below and share your most pressing question. Go ahead and ask about aging parents -- everyone wants to get better at talking to them about the future.
Talk to you soon.
Dale Susan
Ask Dale Susan about Advanced Directives


Feel free to read our privacy policy.
Don't worry... I hate spam as much as you do



Important Disclaimer: Answers and comments provided on
Ask Dale Susan are general information, and are not intended to substitute for informed professional medical, psychiatric, psychological, tax, legal, investment, accounting, or other professional advice. Talk-early-talk-often.com does not endorse, and expressly disclaims liability for any product, manufacturer, distributor, service or service provider mentioned or any opinion expressed in answers or comments.
---
From Ask About Aging Parents to talk early talk often with aging parents Home Page


---




---
---