Search Available Alabama Senior Services for Elderly Help
Alabama Senior Services are available for senior citizens that are residents of the state. Comprised of both state and federally funded programs for elderly help, a varieties of services could be used by your parents to enhance their life.
By starting early, you have time to review the types of elderly help and senior services provided for older adults in Alabama.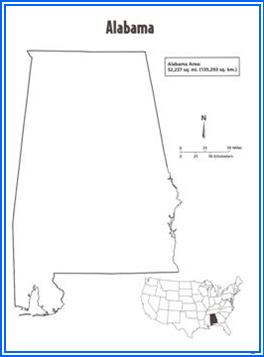 Housing, health care, mental health, meals, transportation programs are all possible types of elderly help. If you have a general idea range of senior services available, you and your parents will be in a stronger position to discuss their elder life planning and fill in the gaps.


When you discuss your parents ideal life -- their goals, their finances, their preferences, their available income sources, health conditions -- you will be able to match your family resources with supplemental elderly programs and make a plan that will sustain them for the future.

Alabama Senior Services
Click on each link and review the programs for older adults that are available. Each type of elderly help will have its own eligibility and income requirements.

Alabama Ageline.gov - The resources below can be found on this page. Alabama has a great way to organize these services, by clinking on the previous link, you can call one phone number and be assessed for your need for ALL the services below. They will provide the help that you need without having to be frustrated by calling number after number on your own. They will take one application that is usable by each division and you won't have to repeat yourself over and over.

.
Find a SHIP Medicare enrollment event near you - State Health Insurance Counseling and Assistance Programs (SHIPs); Counseling for Medicare programs, eligibility, help for applications and other Medicare assistance


Elder Rights Guide for Older Alabamians - Downloadable PDF booklet that describes Alabama resources for elder life planning. Info on Advance Care planning, Estate planning, medicare, Long Term Care Opitions, Social Security, Veteran's Affairs Programs, and Abuse and Neglect Prevention Programs. 48 pages


Medicare Protection Toolkit - 8 page down loadable PDF booklet that describes and defines the different Alabama Medicare Advantage Plans. Learn the difference between Health Maintenance Organizatin (HMO), Preferred Provider Organization (PPO), Medical Savings Accounts (MSA), Private Fee for Service (PFFS) and Medicare Special Needs (SNP). Also available in Spanish - Juego de herramientas de la protección de Seguro de Medicare


Alabama - Area Agencies on Aging - This link opens to a map of Alabama that will give the Area Agencies on Aging by state region. Each state region will provide information on the Alabama Senior Services in each local area that are available. This is a Federally funded program that provides area resources in each state.





---

To State by State Senior Services

Alabama Senior Services to Aging Parents Home Page
---




---
---