Hello!
I'm Dale Susan Edmonds
I'm glad you stopped by. 


I'm the creator of Talk-Early-Talk-Often.com. I intend this to be a growing, information and educational network for people with aging parents. This site is not About Dale Susan; it's about all of us, and our challenges to prepare with our aging parents for the future. 

| | |
| --- | --- |
| Please press >Play(triangle) so I can introduce myself... | |
My Background

After 34 years as an ordained minister in the church, including 4 years as a Hospice Chaplain, I have witnessed many families in crisis because they didn't have conversations with aging parents to guide and direct some of the most important decisions of life.
In truth -- I needed this myself. As the the oldest sibling, I always felt responsible. But when I couldn't get my parents to talk about the plans for my youngest brother, with autism, after he could no longer live with them,  I knew I was in trouble. So this work is very personal as well.

I began this website to provide and interpret information about the critical choices that families will need to be make along the way. This website has emerged as a resource for anyone with aging parents, siblings of special needs adults, congregations trying to support caregivers, health care organizations trying to smooth the way for patients and their families, or baby boomers looking to plan their own futures. Please use it in your own situation and recommend it to others.

I do family communication coaching and am a consultant for health care organizations, congregations and corporations to help families navigate the often overwhelming challenges of aging. I'm a speaker, and workshop leader. I've been interviewed for radio, NBC Nightly News, and the PBS Documentary, Consider the Conversation.

I'm, also, certified as an Advance Care Planning Facilitator and Instructor, which means I've had training to guide people through a process to talk about and record their decisions about the end-of-life. I am a member of C-TAC, The Coalition to Transform Advanced Care.

I use my training in Conflict Resolution and Mediation to work with families, congregations, and organizations to help people prepare for the hard realities of aging within our families.


Why did I start this project?

For years, as a local pastor, I got the phone calls after a crisis with someone's elderly mom or dad. When describing the problem, what people most often said was: "Help, we don't know what to do… we never talked about it."

Finally, when I was faced with the same kinds of issues in my own family, I realized it was time to step back and use my training, experience and research to help all of us with aging parents.
I'm creating these resources to help people become more at ease when dealing with all the challenges that come along with their aging parents and elder relatives.


More about me

My extended family is scattered across the United States, and I now drive several hours to provide support to my aging family. I live outside of Chicago where I am the pastor of Trinity United Church of Christ in Deerfield. I enjoy reading, restaurants, theater and music. I love singing and was a charter member of Sing to Live, a community chorus created to support individuals and families affected by breast cancer.

I truly hope this website is helpful to you, and that you will find a lifeline that may make this journey with your aging parents easier to manage.

Talk to you soon...

Dale Susan

---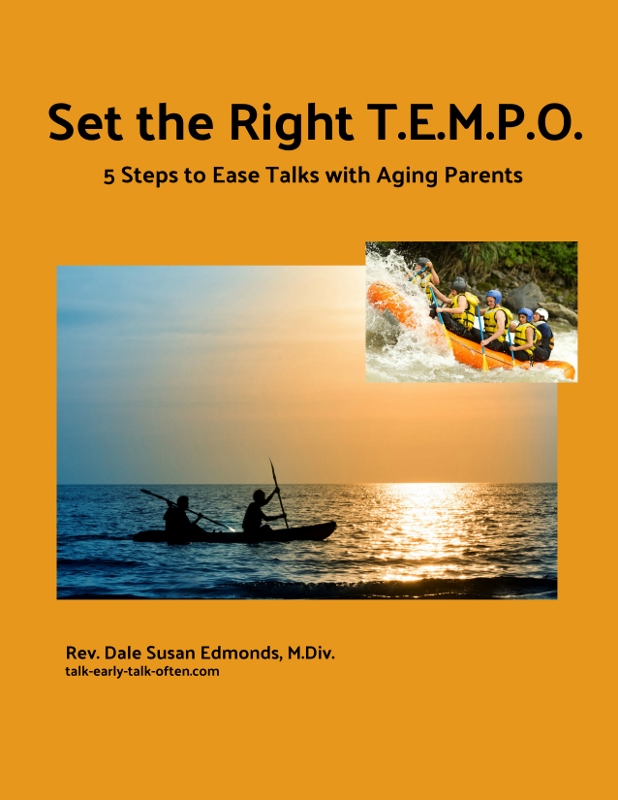 Submit your name and email to receive this guide -- for free. You really can get instant help to improve family conversations with aging parents.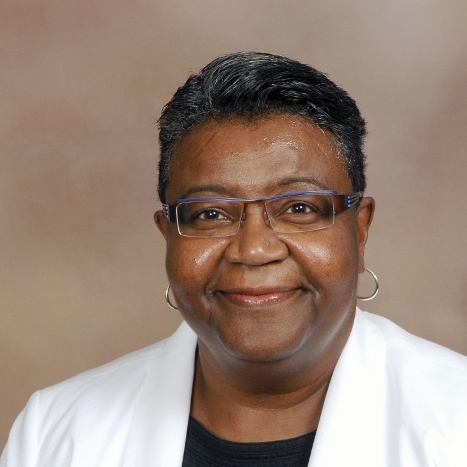 Rev. Dale Susan

---
Rev. Dale Susan Edmonds, M.Div.
Family Communication Coaching
Phone: 1-847-722-6756
345 Olmsted Rd.
Riverside, IL 60546
Feel free to email me...
---
Ask Dale Susan About Aging Parents

from About Dale to Talk Early Talk Often Home Page

---




---
---